Smart portable charger with LCD Type 1 | "Yazaki" | max. 3,7 kW
Code:
ZEN-T1S2
Product detailed description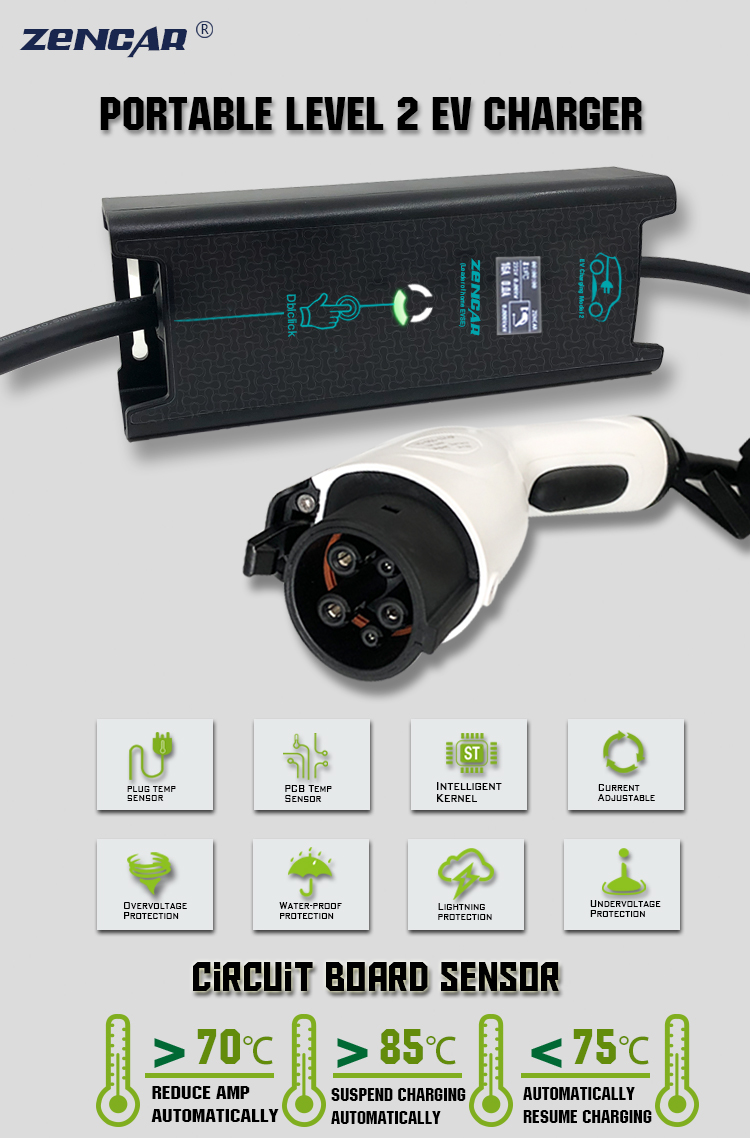 Since 2015, this charger has been under constant development. This charger currently offers smart, convenient and secure charging with a handy display. All charging information is immediately available:
- charging time, temperature, voltage, set current, how much is charged, etc.
In addition to LED strip enhancements and charging current selection via a button or RFID card, 4th Generation brings safety improvements. Temperature sensors are included to limit the charging current in case of high temperature.
It automatically limits the charging current when the temperature exceeds 70 °.
When the temperature exceeds 85 °, it automatically switches off charging.
At a temperature below 75 °, it automatically starts charging again.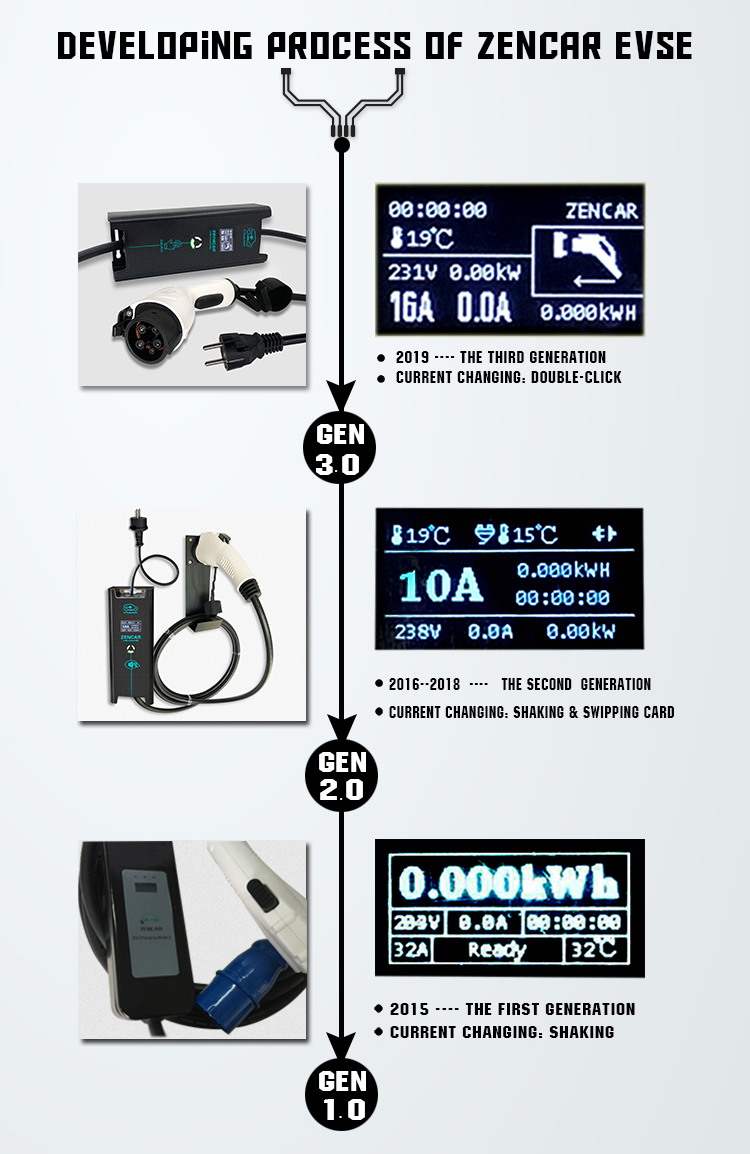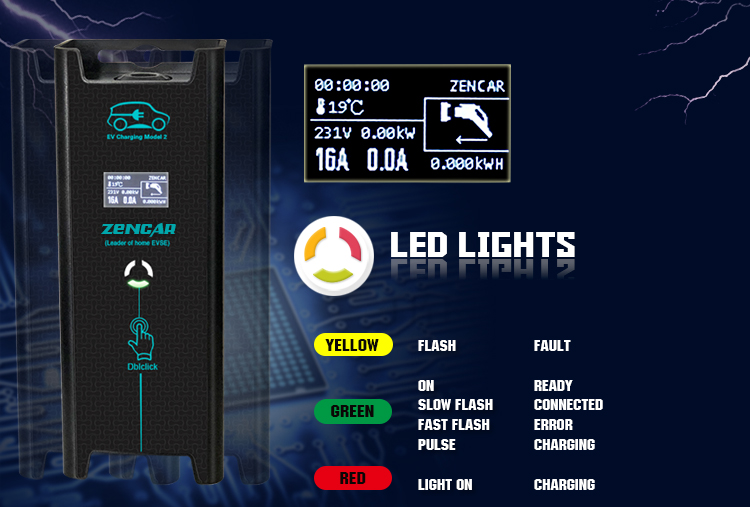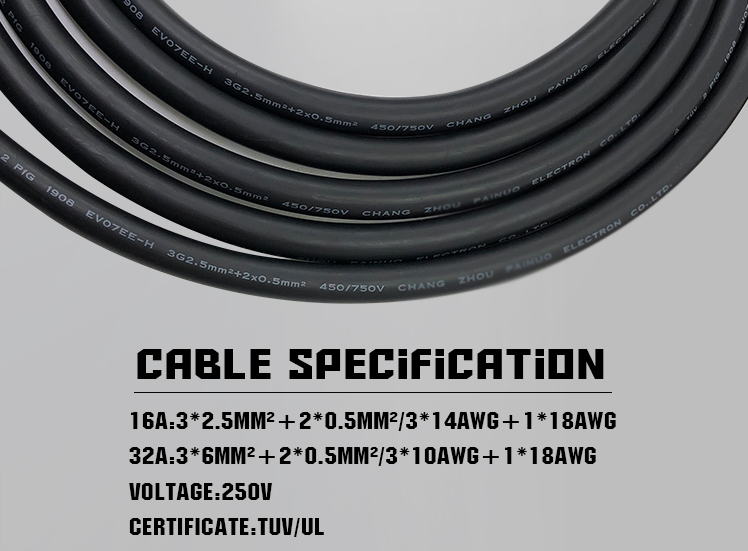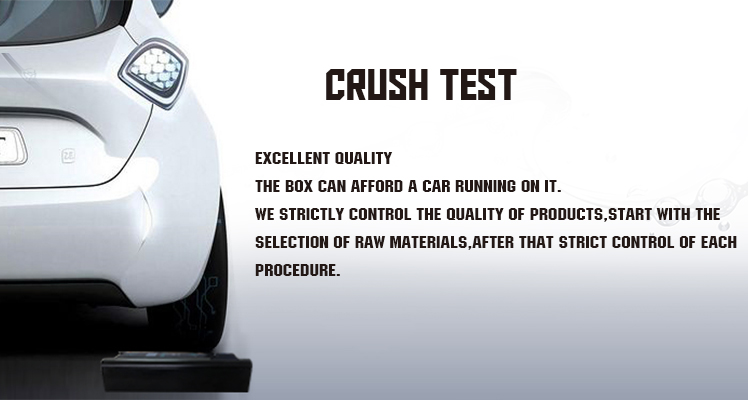 Additional parameters
| | |
| --- | --- |
| Category: | Portable chargers |
| Weight: | 3 kg |
| Mode: | 2 |
| Rated current: | 6/8/10/12/16A |
| Input power: | 1 phase |
| Working voltage: | 230V |
| Rated power: | 3,7 kW |
| Degree of protection: | IP54 |
| Working temperature: | - 25°C ~ + 75°C |
| Cable: | 3x2,5mm2 + 2x0,5mm2 |
| Dimensions: | 200mm/90mm/40.5mm |
| Connector - Car: | Type 1 | "Yazaki" |
| Connector: | Schuko |