eHome BeON | Dynamic power control
Code:
985
Related products
Product detailed description
Charging stations for electric cars synchronized with your house.
Do you need to charge your electric car faster without the need for expensive wiring reconstruction in your house?
Do you want to avoid blackout while using appliances and electric car charging?
Do you want to achieve all these above without a large investment?
eHome BeON represents a new step in charging of electric cars in home, which allows you to charge your vehicle while using other devices.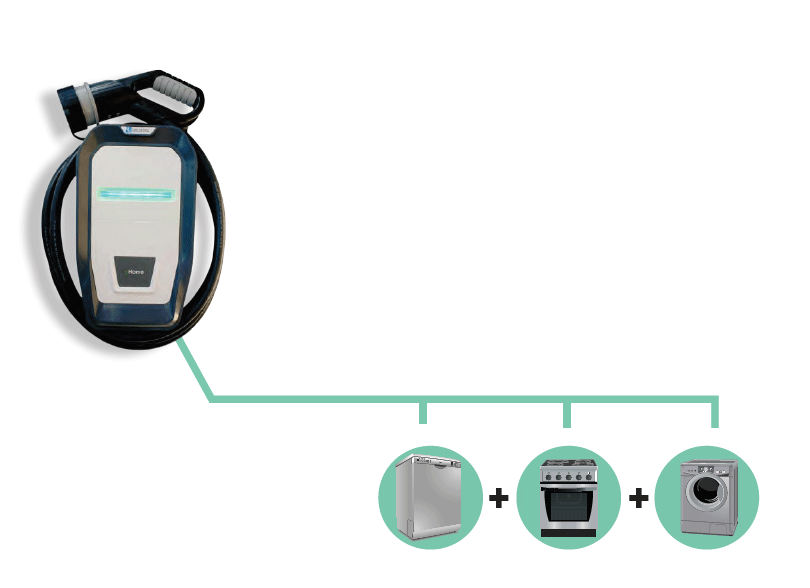 Intelligent sensor BeON is easily integrated into the existing fuse box in the house and dynamically adjusts the charging consumption of the electric car if there is a risk of overloading the domestic electrical system.
eHome BeON measures and evaluates the house consumption, generates and sends a control signal to the WallBox eHome that allows to regulate electric vehicle's consumption if it's necessary.
eHome BeON charges an electric car while household consumption decreases which allows to save money and energy.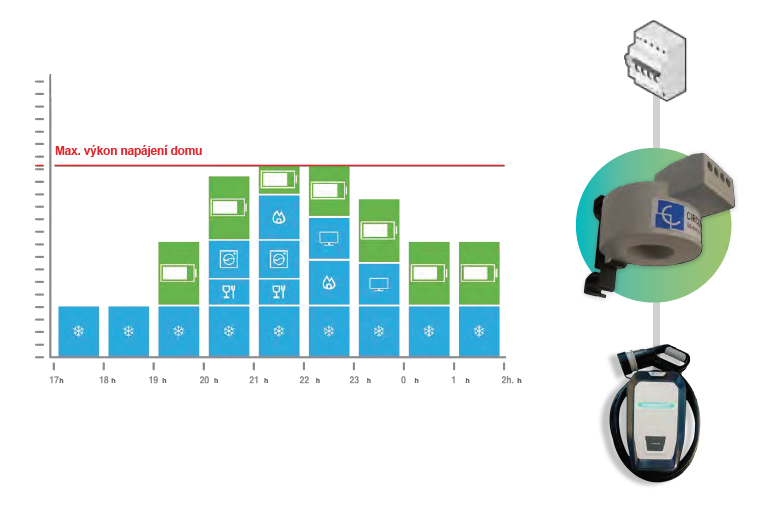 How works Dynamic power control?